The Mineral Chef - Beginners -Cookery Course Organic Wholefood Living Made Simple, Easy and fun

This Mineral Diet, by Executive Wholefoods Living Chef Richard Corrigan, is one of the best steps you can take to for better energy, better weight management and nicer sleeps your vitality and health.
Traditionally, real-life food preparation experience has been considered more valuable than anything you can learn in a classroom, now with advances in technology that's a thing of the past. The modern learning methods, our online 24/7 ChefsHelpCentre . This course is an invaluable resource that every home should have. Online learning of Wholefood Living which is structured using real heirloom foods with real energy from dense mineral rich foods .
It has never been a better time to learn the skills of cooking with wholefoods.
Improve the health and wellbeing of friends and family; or Create a successful business in the area of wholefoods teaching and cooking; or Run classes to teach people how to take these skills back into their own reality and avoid 99.9% of disease's today, simply by maintain a very rich mineral diet.
If any of these interest you, or if you aspire to a career generally working with "the mineral chef" wholefoods living and Plant Based food, this could be for you! Now one of the fastest growing areas in the culinary world and in the world of nutrition, the truths about real food nutrition, that was hidden from us, will be revealed in this course also.
Think about this, providing amazing food and knowing you are only enhancing your own and other people's health in the process feels good to imagine this and that's exactly what we guarantee to do for you.
Living the dream…
When Richard, founder of The Mineral Chef, started working as a chef over 30 years ago, it was almost unheard of in the general population to just eat fruit and vegetables, as bacon and cabbage was a staple back then. There certainly weren't any cafes or restaurants that specialized in organic wholefoods. So, Richard had to learn from different resources how to put the best energy into the body using real wholefoods rich in minerals , eat the food, and experience the health benefits of better energy, weight management and nicer sleeps. This course is easy, simple and fun.
Now armed with his knowledge people realized they actually liked the flavor of a wholesome, delicious meals, and they loved the feeling after they ate wholefood meals, its hard not to.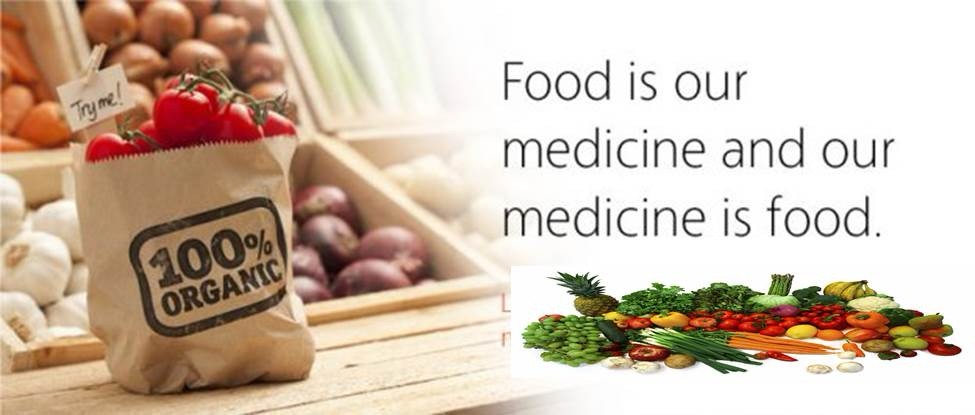 Can I really study this and relearn how food should be eaten ? Can I really study this and become a confident wholefoods cook? Can I really study this and get start a new career ? Is it really simple, easy and fun? How do I make it work around my current lifestyle?
Well, fortunately for those of us that have the intelligence and passion, the general public is wanting more of this style of food around the world, more than ever before, especially now we have discovered that so many of the wrong food methods has being taught, we are here to correct that "typo" on the world.
LETS NOT LIE TO OURSELVES ANYMORE ABOUT FOOD WE EAT
There are so many options to choose from once you have the skills,even healing from Obesity and mineral deficiency, is an easy achievable task with this course, to share this amazing style of eating and healing with the community. Since opening the pop up café, Alive Organic Cafe,we have now gone on to influence the eating habits of so many people, and to help create the demand for a higher quality style of dining and food preparation, hence why we now run the Alive Organic Café Road Show "truth about food" on Facebook. Got to know so many friends who have similar stories and have impacted their family and friends with their knowledge.

If this sounds like something you relate to, our Mineral Chefs Course offers:
Easy, simple and fun training, delivered in manageable lessons in video, with student interaction;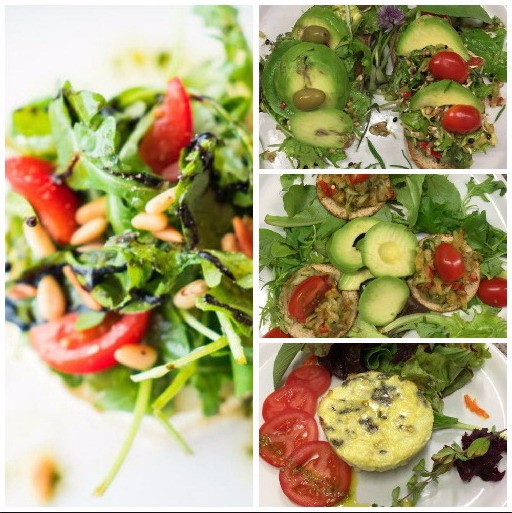 Flexible, self-paced, online system that will start 1st January 2018. We focus on health nourishing rich mineral diets, as well as flavor and presentation; Organic Wholefoods Completely plant based; No prerequisites required; Amazing deals for Christmas, give the gift of food knowledge to someone you care about.
Are you inspired every day by you eat? Is it your passion to learn about the mineral diets that benefit you?
Yes, that's the word – "Passion". Can you feel it in your belly as you start your work day with real fresh wholefoods?
Science Compared Every Diet, and the Winner Is Real Food
Researchers asked if one diet could be crowned best in terms of health outcomes. If diet is a set of rigid principles, the answer is a decisive no. In terms of broader guidelines, it's a decisive yes. Plant Based Mineral Rich Diets are key diets for optimum health.
Here's what some of our friends on FB, customers say about the style of foods we produce:
SavageCat Jewellery reviewed Alive Organic Cafe – 5 star
This is a lovely place. The food is really tasty, fresh and healthy. I had lunch there last week with my family, and my 7yr old son said it was the best meal he'd had in a restaurant. He had the falafel and so did I – it was gorgeous. The the chef and staff are really nice and friendly.
Leonda Eglington reviewed Alive Organic Cafe – 5 star
Had such a lovely lunch with a friend and our babies. All the guys were so nice to the kiddies. The food was great, all organic local food, its nice to walk out of a lunch guilt free. I cant wait to go back again. Thanks so much really was fab. Best of luck in the future
Maureen O'Dwyer reviewed Alive Organic Cafe – 5 star
Lovely tasty lunch at Alive Cafe in Wicklow town today! Avocado salad and toasted sourdough and proper tea! Many other choices on the menu for my next visit, See you soon, Why take our course?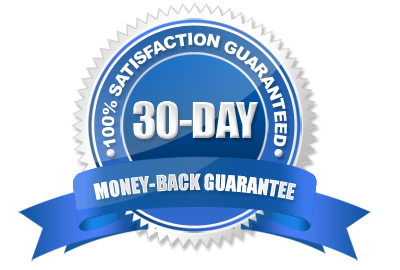 1. World first course of its kind, with lifetime access to your online course, so you can work at your own pace. A 12 month course.
2. 24/7 CHEFDESK to assist with any questions, and to support you to successfully complete your course.
3. Follow Jonah.ie, amazing how student jonah in only 3 months kicked out 99.9% of bad eating habits of junk food, learned to be able to cook anyhting he wants and travel the world knowing he can be confident with knowledge that he can feed himself with mineral rich meals..
As you are probably aware, the study of plant based food is still cutting edge and not part of any traditional food preparation training of past was indeed. You certainly won't find this style of eating fitting in most commercialised conventional food pyramids, and you definitely won't find it taught in traditional chef training programs, one fits all.
Our concentration is on best health and state of the art wholefood preparation. We believe food is a celebration of flavors and health. You don't have to choose one over the other when we can have all in abundance.
What will I learn in this course?
There is so much packed into this course. Just a taste of what you will learn:
Soups/Stews, whats the difference, how to prepare warm soups in few mins that will last in your fridge for days.
Snacks, when it comes to snacking we humans love to snack, in this section you will have over 12 different powerful simple, easy and fun recipes, that are so loaded with energy, minerals, you will never eat junk foods again.
Salads, that enrich your spirit so much, you'll be excited about the next one.
Dressings, Sauces, this is one of my favourite topics, as people do be amazed when I show them simple dressings and sauces that don't require any harmful ingredient's
Baking, breads are a staple of many countries, however there is caution in this department, as most wheat is hybrid and toxic to our bodies, so we never cook with wheat flour, or commercial salts, sugars or oils, EVER.
Amazing Healthy Desserts, is there such a thing, you bet there is. In this section we will explore the simple mineral packed desserts we can enjoy guilt free.
These are just a few snippets taken from different lessons, as this course is 2018 and will be week by week and seasonal as much as possible, we intend to be as organic as possible and live in the now.
Here what Jonah says:
"I have found the course to be very, simple, easy and fun inspirational and interesting, and hope that in the future I will develop a business."6 months ago I left third level school with no idea how to feed myself the right foods, and not even able to cook, Now I am free , independent and can travel the world knowing I can cook for myself and with mineral rich foods that give me energy, if I want. Richard has a way of simplifying how we can cook and eat to gain more nutrition from the foods we eat, im only 18 and have gained the gift of wholefoods cooking, thanks Richard" Student Jonah.ie
This course is one of the best steps you can take to improve your vitality and health. It is designed to demonstrate the optimal effects that wholefoods , high raw, and vegan food diets can have on your overall wellbeing.
Your Bonus for signing up now
247 CHEFSHELP CENTRE support others, to start their journey toward a healthier way of eating. The encouragement and support given throughout the course is second to none.
The Mineral Chef: Beginners Wholefoods Living Cookery Course beta 022
Original Price €2,400
Duration ≈ 12 months 2018 January
Cost €1200 or €100 per month.
Fast. Secure Order Now Places are limited