Children Deserve to Know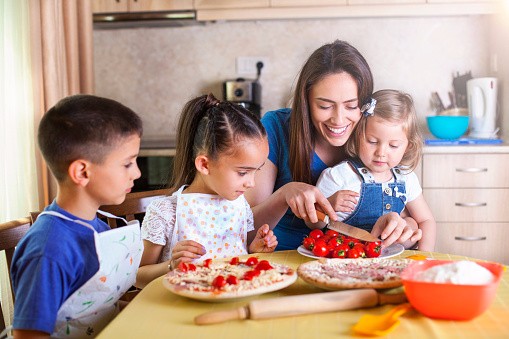 Richard "the mineral chef" has more than 30 years experience in the food industry and with children himself it's his life ambition to see all children in the world with free organic wholefoods cookery schools in their neighborhood and teach them about reasl foods and the importance of minerals.
To fix the problem before it becomes a problem.
Giving children easy, simple and fun knowledgewhile educating them on REAL foods to help them avoid the many illnesses that scourge our planet today, a must for every parent, if you love the children , feeed them with real foods. And learn to understand how FAKE foods and their chemical additives are making people sick.

What we will learn about in this course is not taught at your local culinary school. They are still teaching children how to make sugar bombs and reward our children with sweets in some schools still Thats right, i said rice….did you you know that it has Arsenic in it? Brown has double the amount of white. Do you not think your government health service executive should warn you of this dysfunctional food we are led to believe is good for us?

In all my courses I expose the truth and educate you as to what's going on in the food industry and the latest surprises so you can make your own more informed decisions on what foods you prefer to eat. Did you know that most farmers, especially the ones who use pesticides won't eat there own commercial crops now? They have their own family organic patch. WHY is this you may ask? Check this link and see.





I believe that if you treat your health right in the early stages of life you reduce illness by 100%, it's as simple as that. Consuming appropriately cooked and uncooked foods is knowledge everybody should have in their life. The doctors tell us "eat more whole foods", so let's take that good advice and do that. Let's grow it in abundance around our streets and gardens. Let our children see how easy it is to grow wholesome foods, the joy of picking an apple off your tree on the way out the door to school or work.
We want to teach children the difference between Real Vs Fake food and through many demos we will provide education, recipes and an opportunity to have "hands on" fun. Learn how to make snacks and small meals the healthy whole food way. Mum, Dad, Bro, Sis, anybody can join in.

This course will be organic week to week, using ingredients from you the students local markets where ever you are in the world. We will be creating local staple wholesome meals LIVE on a daily basis, to help sustain your bodys systems better. Just keep those comments coming and whatever ingredients you have at hand we will whip up some magic ideas for you. This is an uncut, unscripted raw production all round and we hope you will progress with us. Please I implore you to continue with your research into wholefoods and replenish your life as was your birthright. If you're a guardian of children, "duty of care" is all I have to say on that.

The war on food has been a long established one and with your help we can make sure that every child in this world is given the opportunity of a free education in wholefoods and chemical free nutrition of body, mind and spirit. Richard has a very fun way of communicating with children to help them retain the much needed knowledge, that can only improve a child's well being.



IN THIS COURSE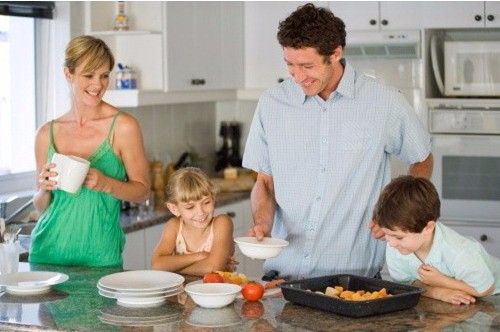 A teaching program that goes beyond simply providing recipes and lesson plans to use in the home. I Love Cooking was developed to allow young students to come together with their families for hands on cooking classes and are designed to create a positive relationship between children and food.
The recipes are adaptable to all skill sets and environments allowing students from as young as 2yrs to easily customize each lesson to their own needs or abilities. These include:

- Pictures
- Colouring pages
- Recipes for visual learners
- Ingredient prompt adaptations for educational and dietary restrictions
- Real food grocery lists with a delivery system
- Parent/caregiver support sessions
- Focus on dietary commonalities
Lesson plans are structured and facilitated in a convenient and fun way furthering educational and developmental skill sets. We value all feedback from students to help us grow together.

Go with the flow and see how fast we grow

Through these Demos our students will be supporting a positive change in the wellness landscape. Children will learn life long lessons through food-education while having a deliciously fun time and learning the best foods to help them progress as smarter more energetic fun loving human beings!

Each Demo features:
● A step-by-step guide to cooking and a thorough introduction of how to teach with a sample scripted lesson plan
● Whole foods recipes and simple lesson plans, complete with shopping and equipment lists for each recipe
● Adaptations for various physical and developmental abilities and ingredient substitutions for dietary restrictions, allergies, and ingredient availability
● Picture recipes colouring book to support visual learners and note prompts
● Learning objectives, how real foods help us grow and fake foods create resistance
● Learning how to have a junk free life, with whole food goodness
● Nutrition guide to foster understanding of why certain foods are good to eat and which ones are hybrid foods with no electric charge

Kids and adults learn practical basic cooking skills together as they enhance other traditional disciplines such as reading, mathematics, science, social sciences, nutrition, music, art, history and geography. In addition, children strengthen their motor skills, self-esteem, socialization, cultural understanding, teamwork, independence, and personal responsibility.

Testimonials
"People like me are always talking about how important it is to teach kids to cook and eat wholefoods. You aren't sure how? The recipes are easy and delicious. Get your kids to start making dinner!" – Richard Corrigan

Side effects for children who eat fresh wholefoods:
● Thinking is clearer
● Better energy levels
● Weight management and nicer sleeps
Who wouldn't want that for their child? Only the insane would shield this valuable knowledge from their loved ones. Junk food is toxic to the needs of affinity within the bodies systems. Lets us all fortify our children's future with better wholefoods knowledge.
Free children's course with real foods only…

Please spread the love, share this page. Post the link on your Facebook page. Free cookery lessons for children worldwide,
Let's do it together!!

Enroll Now
www.richard.ie "truth about food"